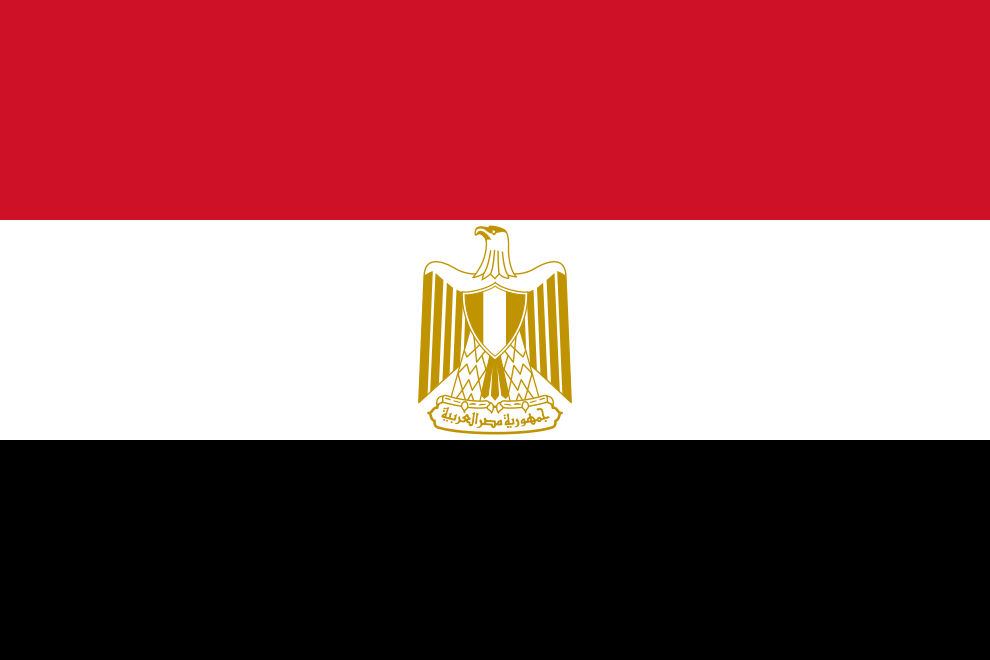 VISA
Visit Egypt for up to 30 days.
Apply now, and get your visa in 3 days.
We receive your Visa application in an encrypted and safe format.
Your Visa application goes through a comprehensive review and submission service by a visa consultant. Then your Visa is submitted to the appropriate government website or embassy.
Your application for a visa is approved within 20 minutes to 72 hours depending on which type of visa you have applied for. Your Visa is delivered safely to your email in an encrypted format.
Egypt Visa
What Is the Egypt Visa?
The Egypt visa or eVisa is an official travel document that authorises you to enter Egypt. It is best for short-term tourist visits for individuals and families. However, if you would like to travel to Egypt for other reasons, such as work or study, you will need a traditional visa from the Egyptian embassy in London.
Types Of Egypt Visas
The single-entry Egypt visa is great if you plan to spend up to 30 days exploring the wonders of Egypt. The multiple-entry Egypt visa is best for a greater Middle Eastern holiday to venture into the neighbouring Arab nations. The multiple-entry Egypt visa allows unlimited entry and exists as long as the visa is valid.
Solo travellers can also opt for a single-entry visa on arrival in Egypt. However, you need to present your passport and visa fees in cash when you arrive in Egypt to receive your entry visa sticker and stamps.
Transit passengers do not need a visa as long as they leave Egypt within 48 hours. If your transit in Egypt is less than 6 hours, you must remain in the airport, but travellers with longer transits can exit the airport before their departure flight.
Requirements For the Egypt Visa
To qualify for the online Egypt visa, you must have the following:
A passport with at least 6 months validity remaining
A scanned copy of your passport's information page
An invitation letter if you are visiting friends or family in Egypt
An active email address
A debit or credit card for the visa fee
Proof of accommodation for at least one overnight stay
Be outside of Egypt at the time of application
For the Egypt visa on arrival, you will also need:
At least two blank pages on your passport
A travel itinerary including all booked flights and overnight stays
Who Needs the Egypt Visa?
All travellers to Egypt require a visa, including children who have their passports. However, you need only one visa if you have children under 16 years old travelling on your passport.
Travellers staying at resorts in Sharm el-Sheikh, Dahab, Nuweiba, and Taba can opt for a visa on arrival if their stay in these resorts is less than 15 days. You will receive a free visa stamp on your passport when you arrive in Egypt. However, if your holiday is longer than 15 days, apply for the online Egypt visa instead.
Start application
Apply now
Screening process usually
takes between 1 – 72 hours
Requirements For the Egypt Visa
How Long Does the Egypt Visa Last?
The single entry and multiple entry visas for Egypt are valid for 6 months from the date of issue. However, the single entry allows a maximum of 60 days in Egypt, while the multiple entry visa allows for a collective stay of 90 days in Egypt.
Validity for your Egypt visa includes your days of arrival and departure. The visa, which on arrival, is valid for 30 days after issue, allows a stay of up to 15 days, and you can only obtain it from the following airports in Egypt:
Cairo International Airport
Hurghada International Airport
St Catherine International Airport
Borg el Arab International Airport
Sharm El Sheikh International Airport
Luxor Airport International Airport
You can extend your visa by applying in person to the Passport, Immigration and Nationality Administration Offices in Cairo. The visa extension, or Foreign Residence Card, will allow you to stay in Egypt for a further 3 months.
You could also exit Egypt and apply for a fresh online Egypt visa application outside the borders. In addition, if you have travelled to Egypt with a visa on arrival and would like to extend your stay, you can buy your visa at the Sharm el-Sheikh Airport, which will allow you to travel elsewhere in Egypt.
Keep these visa extension tips in mind because many travellers easily overstay their visas, enjoying the treasures of Egypt.
How Long Does It Take to Get the Egypt Visa?
The Egypt visa typically takes up to one week to process, or 2-5 working days for faster processing. Therefore, apply for your Egypt visa at least 7 days before your departure date. The online application for the Egypt visa takes about 5 minutes to complete and includes questions about your health and criminal history.
How Much Does the Egypt Visa Cost?
The Egypt single entry visa costs EUR 99, while a multiple entry visa costs EUR 149, payable through Visa, Mastercard, American Express or PayPal. The Egypt visa on arrival costs $25, and you should carry the exact amount in either US dollars, Euros or British Pounds.
Extra Tips
All visitors to Egypt, apart from children under the age of 6, must present a negative PCR test on arrival. This test must happen no more than 72 hours before their departure to Egypt.
If you arrive in Egypt from a country where the major Covid-19 variants is rampant, such as the Indian and the South African, expect to take a rapid ID NOW Covid-19 test on arrival.
A positive Covid-19 test result will require a 14-day quarantine in your hotel in Egypt, with a possible transfer to a public hospital if symptoms persist.
Consider getting sufficient travel insurance for your holiday in Egypt to cater for any eventualities related to Covid-19.
If you overstay your visa by 14 days, you will pay a fine above your visa validity period.
You can only travel with a maximum of 5,000 Egyptian pounds in or out of Egypt, which translates to about USD 319. If you have more than USD 10,000 in cash, you must declare it on arrival in Egypt.
You should also declare any electrical equipment or video cameras when you arrive in Egypt and produce them on departure to avoid high custom duties.
If you have any satellite phones or radio communications equipment on you, you have to register them with the Ministry of Telecommunications in Egypt. Otherwise, the ministry will confiscate them on arrival.
If you plan to travel to Egypt with prescription medications, ask your GP for a medical certificate that contains information about your condition, quantity and use of your medicine. Present this certificate to the immigration officials on arrival in Egypt for clearance.
Pets will also require a health certificate indicating all the necessary vaccines, particularly for rabies, to allow them to travel safely to Egypt with you.
Apply For Your Egypt Visa Today
Egypt is open for tourists who comply with Covid-19 regulations, so you can certainly plan your holiday anytime.
Apply now
Screening process usually takes between 1 – 72 hours
---
Disclamer: We are a private company who supports travellers in acquiring a visa for the Egypt. However, we is in no way part of the Government of Egypt. It is also possible to directly apply for a visa at the Government of Egypt website ($0-20 per person, via https://www.visa2egypt.gov.eg/eVisa/).
By applying directly with the Government of Egypt you will not access have to our support center, and our experienced visa consultants. Our visa consultants performs a comprehensive review on your application before manually submitting it. If our experienced consultants finds an error in your application they will get in touch with you in timely manner.